Dedicated to arts education
The Arts Council of Northeast Louisiana believes that all children should have the opportunity to participate in the arts. We advocate for quality arts education in local schools. As part of the Louisiana Division of the Arts' Arts-in-Education Program, we provide resources and quality artistic experiences for regional students and their families. We encourage children to express their imagination and creativity through art.
To contact your school board representative, click here.
The Arts Council's research shows that northeast Louisiana's rural children are under-served populations when it comes to access to arts education. Out of the 20,279 children in public schools in our rural parishes, nearly half of them have no opportunity to study art. That's why we are creating initiatives to put arts teachers in schools, provide in-service arts training to regular education teachers, and partner with area arts organizations for field trips and schools tours.
Review our detailed research in The State of Arts Education in Rural Northeast Louisiana report here.
Start With The Arts

A pilot program delivering take-home art kits to economically disadvantaged children residing in Ouachita Parish and eventually in the 11 parishes of Region 8. 

Let's Band Together!

A musical instrument drive for Monroe City and Ouachita Parish high schools. Donate your instrument today so a student has the opportunity to study music.

Arts Educators Wish Lists

Various arts educators have submitted wish lists to the Arts Council. Help complete an arts classroom by purchasing items from their list today. Are you an arts educator in Region 8? Send your wish list to abigail@nelaarts.org.
Recent Blog Posts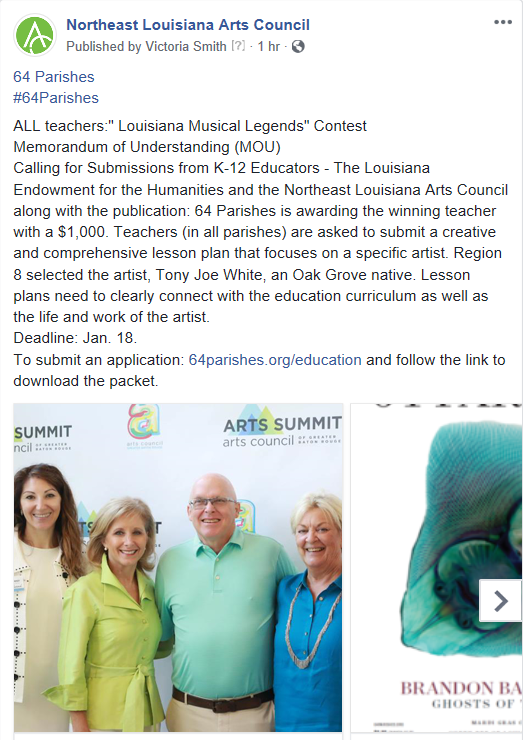 click here for more information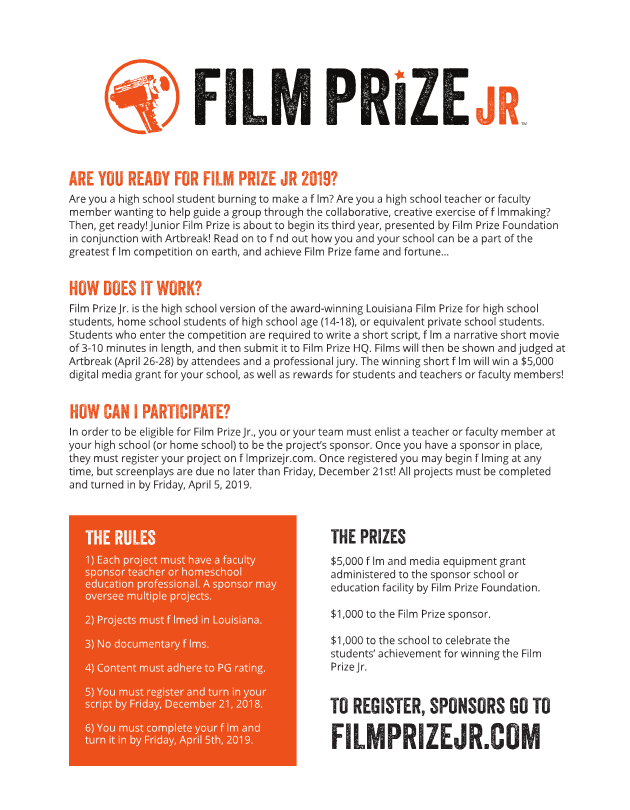 Are you ready for Film Prize Jr 2019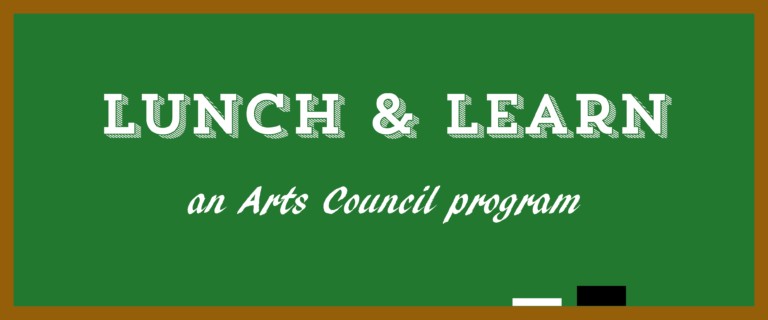 The Arts Council of Northeast Louisiana's first ever Lunch & Learn benefited 19 arts organizations and 26 individuals on September 6.
---