Start With Art
---
Overview
Start With Art is an early access to the arts Pilot Program for Region 8's economically disadvantaged children, Kindergarten thru 5th grade. This program provides creative resources for children in Title I schools to engage in creativity at home. Title I schools serve high concentrations of students from low-income homes. Campuses with more than 40% of students qualifying for free and reduced lunch are designated Title I.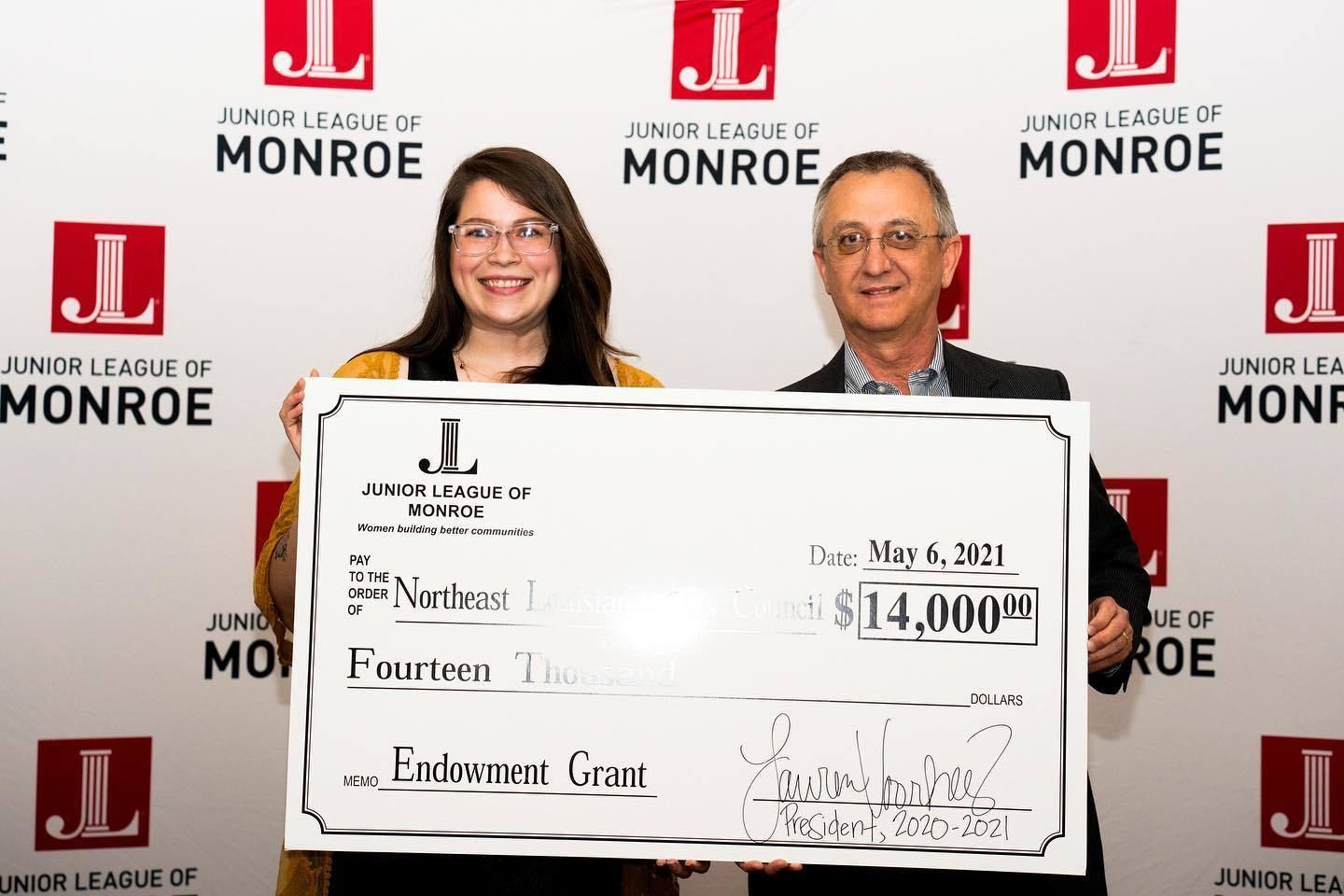 ---
Why Start With Art?
The idea behind this Pilot Program was born during the 2020-2021 school year when the Arts Council recognized the unprecedented challenges that all educators and their students were facing, but specifically our Region 8 arts educators. We also know that the various phases of COVID-19 restrictions in place since early 2020 have negatively affected the emotional and mental health of students and families. The impact of COVID-19 on families with lower incomes has been disproportionate on all levels. 
However, the need for intervention as it pertains to access to the arts for children is an issue that has plagued Region 8 long before COVID-19. As of February 2018, per the State of Arts Education in Rural Northeast Louisiana report, 9,922 of our students (49 percent) had no chance to take an arts class. Of the 51 schools in our 10 rural parishes, only 20 have full-time arts teachers on staff whose classes are available to all students. This does not necessarily mean that all students take those classes, but it does mean that all students have the opportunity to study arts. You can access that full report here.
The Arts Council believes strongly and educates accordingly that the arts improve mental health and sustain social and emotional learning while also increasing academic success and cultivating lifelong skills including collaboration, communication, critical thinking, innovation, creativity, and problem solving. Reinforced by these findings and inspired by other similar programs across the nation, the Arts Council responded by launching the Start With Art Pilot Program as a part of its Arts In Education and "access to the arts for all" focuses, to provide elementary students of Region 8's Title I communities with basic art resources to encourage creativity, help them express their feelings, reflect on current events, and engage with others at home. Amplified through the past and current limitations of virtual learning, we are aware that many students in marginalized communities do not own or have these types of supplies at home.   
---
Pilot Campuses
STAY TUNED FOR MORE INFO COMING SOON!
---
What's In The Box?
The Start With Art Pilot Program boxes includes basic art supplies from colored pencils, regular crayons and multicultural crayons, glue sticks, paintbrushes and watercolors, to sidewalk chalk, modeling clay, sketch pads, construction paper and watercolor paper, all in a carrying/storage container to keep the items organized. The box also includes a materials guide for some of the supplies provided, as well as a school year long challenge packet complete virtual access instructions for Start With Art artist tutorial and inspiration videos by local Region 8 artists based on the supplies provided to the students. These guidelines and resources will support students to maximize their creative potential and understand how to use, care for, and maintain the supplies provided, while also providing challenges and projects for them to pursue and accomplish. All Start With Art communication materials are available in English and Spanish. 
For more information on Start With Art, email Abigail Handy, Community Development Coordinator, at abigail@nelaarts.org. 
---
Donate
A gift to the Northeast Louisiana Arts Council supports our work to increase arts access and awareness about the importance of the arts and creative sector within the 11 parishes of Region 8.