Showcase at the Schepis - Emily Caldwell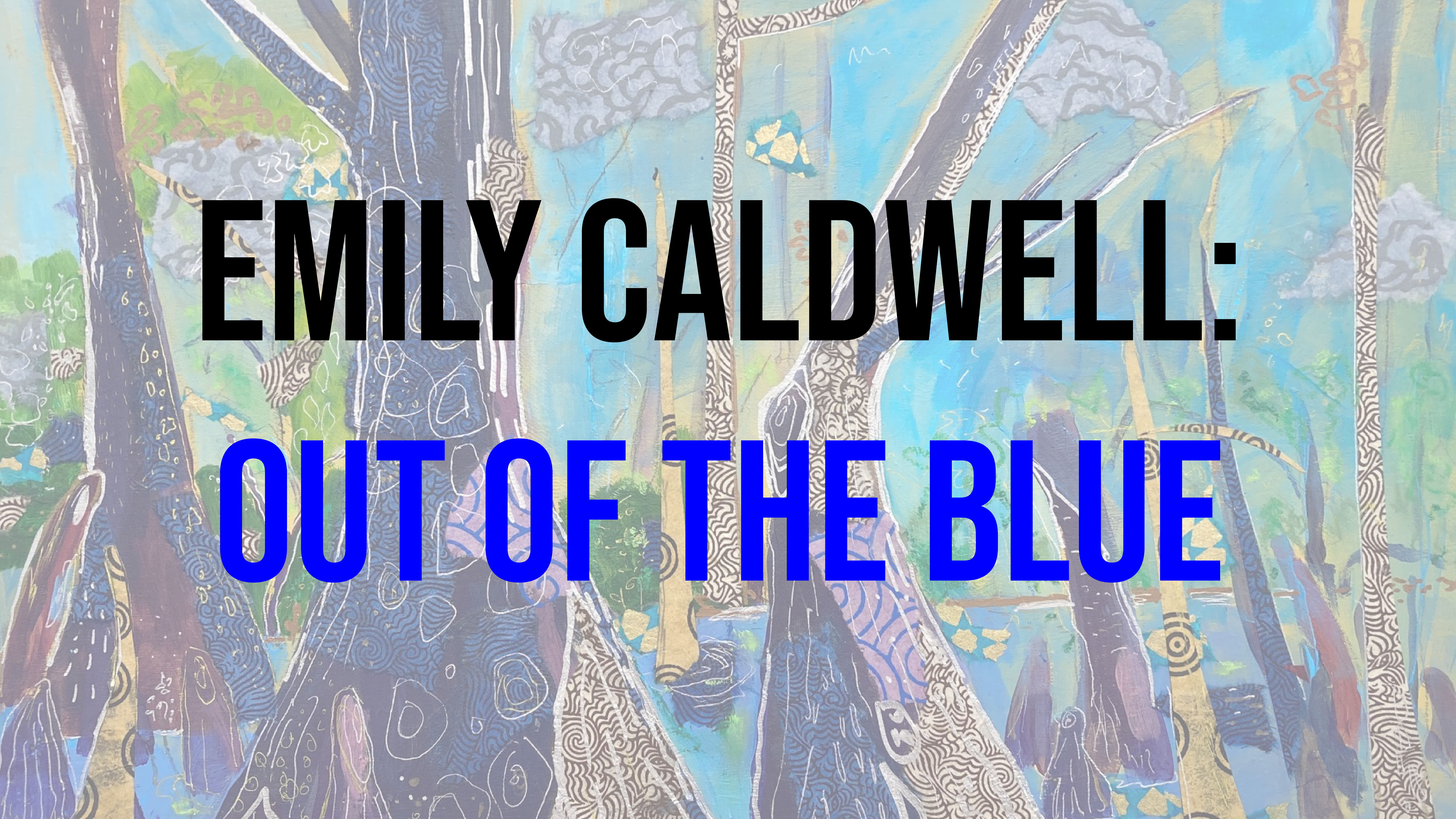 The Schepis proudly reopens with new work by Emily Caldwell June 7th. We invite the public to join us in supporting this new talent by visiting this limited showcase now through July 30th!
From the Artist-
Making art during a pandemic proved quite challenging. Thinking that I could be very productive without some of the usual distractions, I pressed on with what I had been doing. I soon discovered, however, that even though my situation was relatively easy compared to others', the pandemic still inhabited a huge part of my brain and therefore my art.
Spending more time in my back yard and on neighborhood walks, I found portals in nature. Black swallowtail caterpillars amazed me hanging on to their host plant while plastered against my bedroom window during Hurricane Laura's fierce winds. Cardinals returned to my work, representing the spirits of those I missed desperately and called upon daily.
All these works represent time spent during a pandemic which, like many things good and bad, seemed to come out of the blue.
Celebration reception to be held July 3rd. Celebrate the 4th in Caldwell Parish on Main Street with Live music by Steven Joiner and Band, food trucks, artist reception in the Schepis, and fireworks at 9pm over the scenic Ouachita River.
Experience these and many other exhibits - only at the historic Schepis Museum in Columbia, La!
The Schepis Museum strives to bring about an appreciation of the arts and an awareness of local heritage as well as educating the citizenry toward preservation of the arts and our heritage though exhibits and programs. For nearly 25 years the Schepis Museum, its friends and community supporters have been driven to create a resource in the community for the showcase of the arts. Visit us anytime – our normal hours are M-Sat 10-5. More online at www.schepismuseum.com or email schepismuseum1916@gmail.com for more information.