Monroe/West Monroe: Louisiana Project Grant Training Workshop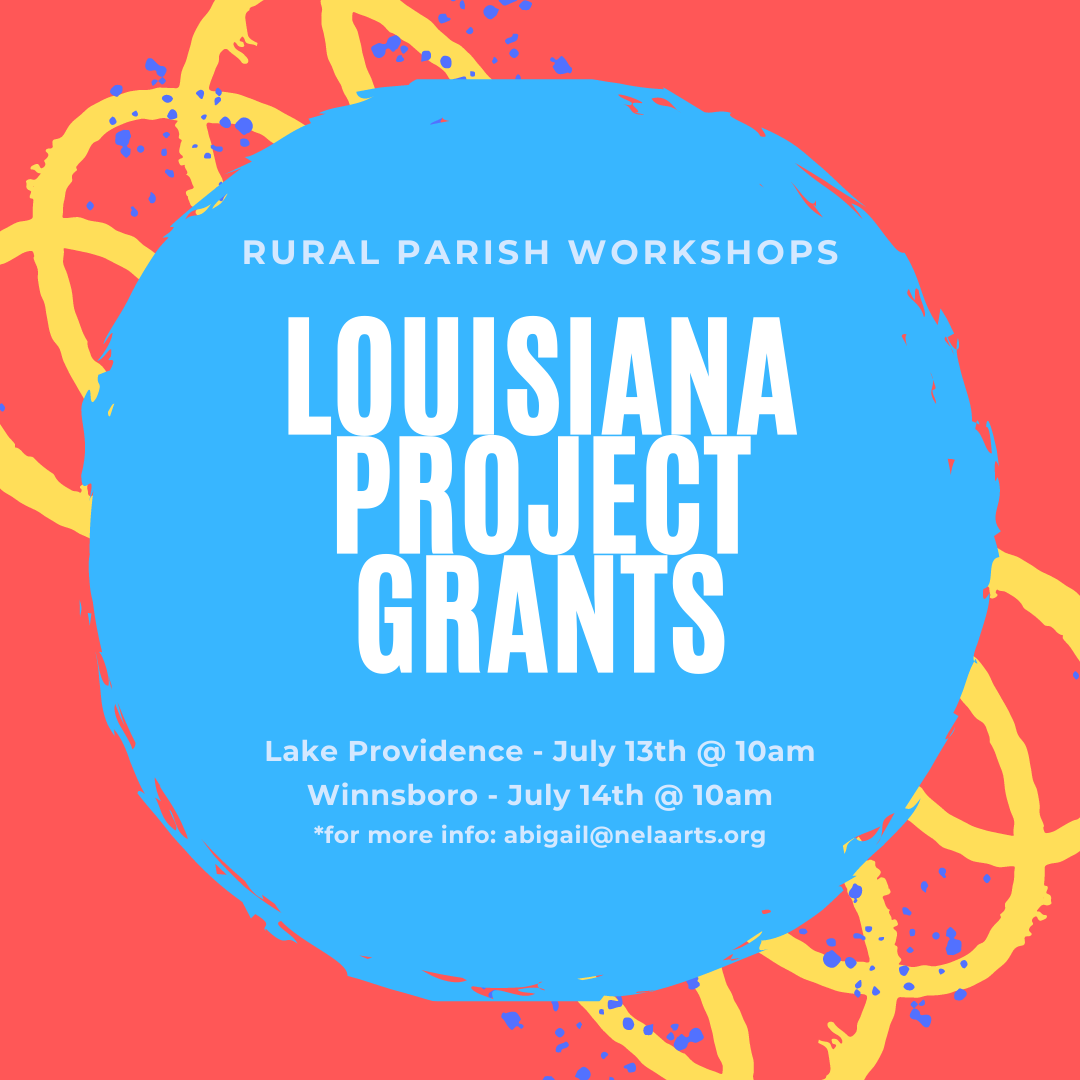 RURAL PARISHES... the new window for Louisiana Project Grants opens Monday, July 12th!
We have scheduled two workshop dates to train you about the LPG process!
Since 1995, DAF procedures and processes haven't changed. The Louisiana Division Of The Arts has been listening to the voices throughout the state when it comes to this program, and we've got to be sure that the funds are really being utilized to support the arts and competitive, creative projects.
So LDOA made some changes:
This grant program will simply be called Louisiana Project Grants (LPG) and as the name indicates, will solely fund project assistance for community based arts projects. LDOA has updated program priorities to reflect a renewed focus and intent. Dollars will still be allocated and administered regionally, but they're eliminating parish boundaries. We are honing in on community needs and the impact that an incredibly cool arts project can have. We want to see creativity, we want to see you shake it up, target new populations, take risks and collaborate with other parishes, organizations and institutions.
These changes are exciting, challenging, and will take time… they are also important and necessary and we can't wait to see the impact your projects will have throughout our state.