October Downtown Gallery Crawl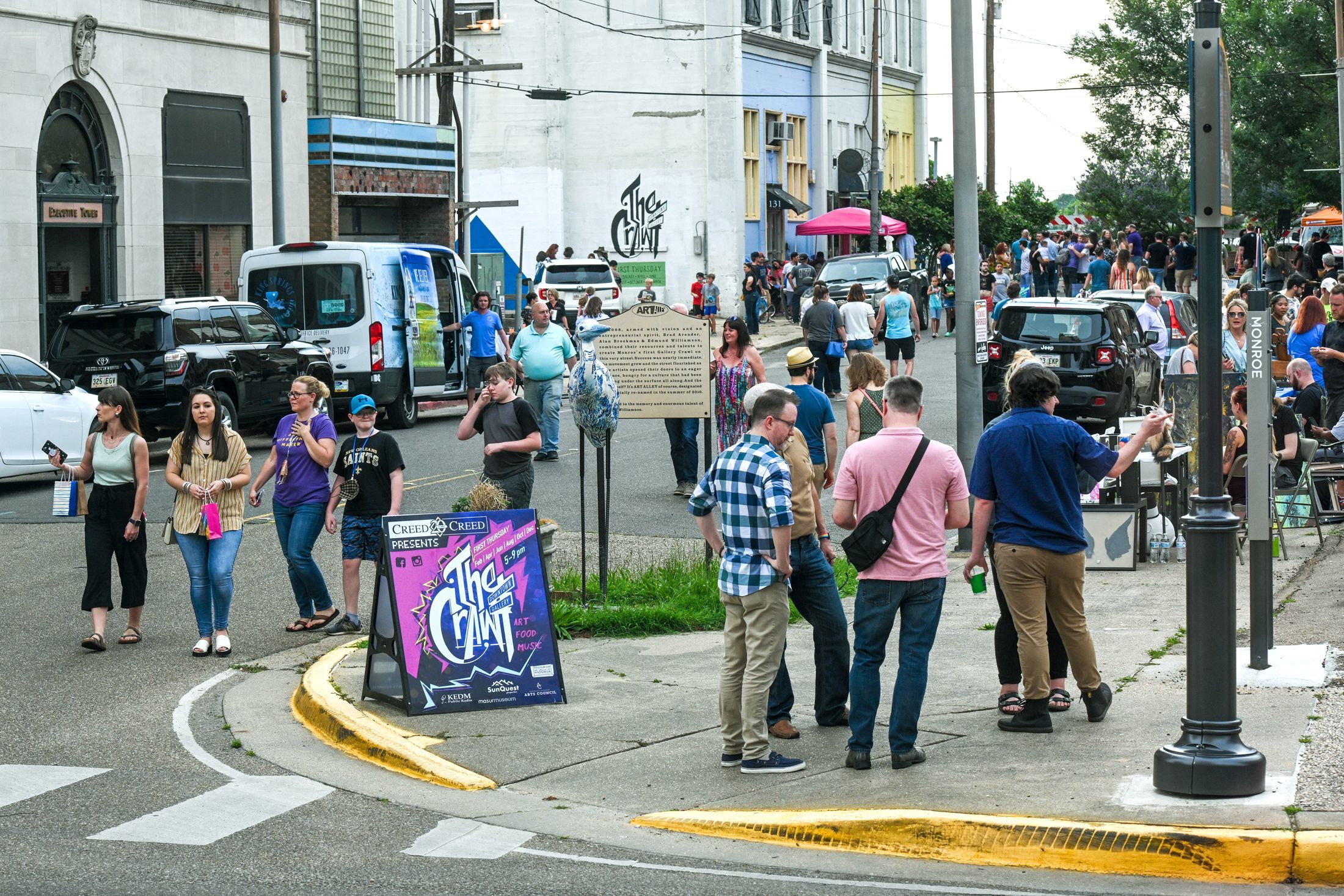 On October 7, from 5:00-9:00 p.m. you are invited to saunter through Downtown Monroe AND Downtown West Monroe for a lovely outdoor Downtown Gallery Crawl! Nearly SIXTY vendors are participating, each person selling or displaying handmade items and artworks. Ceramics, candles, paintings and more; you won't want to miss this first Crawl of the Fall.
There are FOUR main locations sharing in on the fun, all set up outside so folks can gather with safety in mind. Shop local artworks and crafts on N 2nd street near Flying Tiger Brewery and Ascent. Atomic Vintage will host creators on the corner of N 5th and Pine Streets. Alley Park on Trenton in West Monroe will feature makers and artists locally and from some of Region 8's rural parishes. And over on Art Alley booths will start outside Anapole Gallery and wind all the way down to Vantage Park. For a preview of the unique works and artists you can expect, follow @DowntownGalleryCrawl and @Region8Arts on Instagram and Facebook.
Live music by Joel Jordan will entertain you as you shop. Bahr Food and The Cookout food trucks will be selling delicious meals throughout the evening. And the Shiver Shack will have snow cones available for dessert!
The Downtown Arts Alliance is always looking for enthusiastic people to join their efforts in promoting this local event. If you are looking for a way to get involved in the community, becoming a Crawl Companion is an excellent way to support your local art scene. Submit your contact info at www.downtowngallerycrawl.com for more information.
Following October 7, the next Downtown Gallery Crawl will be on December 2 so mark your calendars! Stay safe and shop local!