Bry Art Gallery: "Out of Storage" by Stefan Nodarse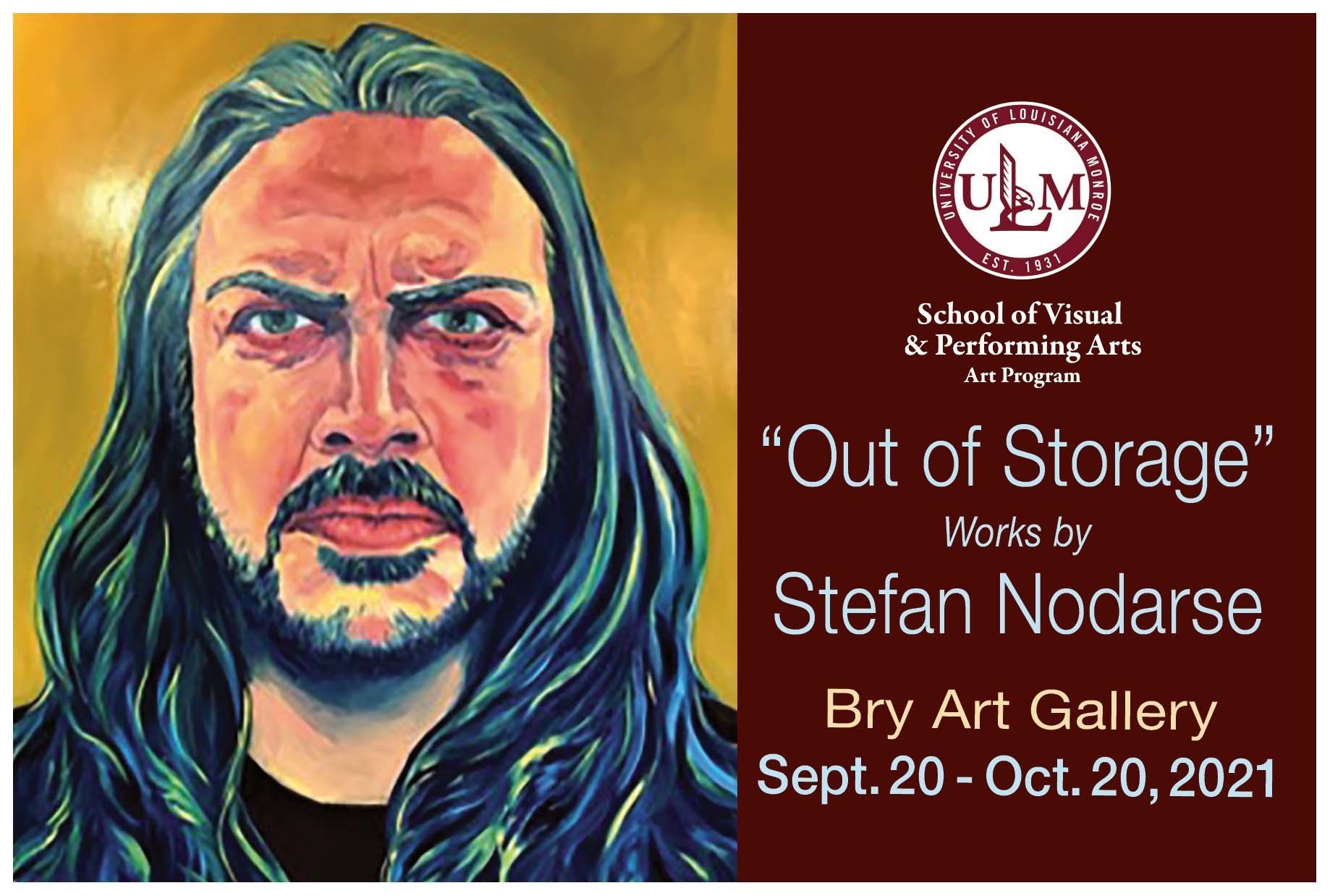 "Out of Storage" is currently being shown in Bry Art Gallery at The University of Louisiana of Monroe. The exhibition is comprised of paintings and sculptures by Stefan Nodarse, Adjunct Instructor of Art at ULM, and Curator of Collections and Exhibitions at the Masur Musem of Art in Monroe. The work features dynamic, oversized portraits featuring colorful expressions; and larger-than-life relief, sculptural portraits mounted on stands and scattered throughout the exhibition space.
Of the exhibition, Nodarse said, "This body of work is a combination of sculptural works and oil paintings examining the varying degrees of expression, ranging from rage, joy or lack thereof."
The exhibition will run from September 20th to October 20th. A gallery talk and reception will be given by the artist on October 6th, at 2:00pm in the gallery. The public is invited to attend. Regular gallery hours are Monday-Thursday, 8:00am-4:30pm, and Friday from 8am-11:30am. For information regarding the show please call Dr. Joni Noble, 342-1376.