BROWN BAG: Legal & 'Lectric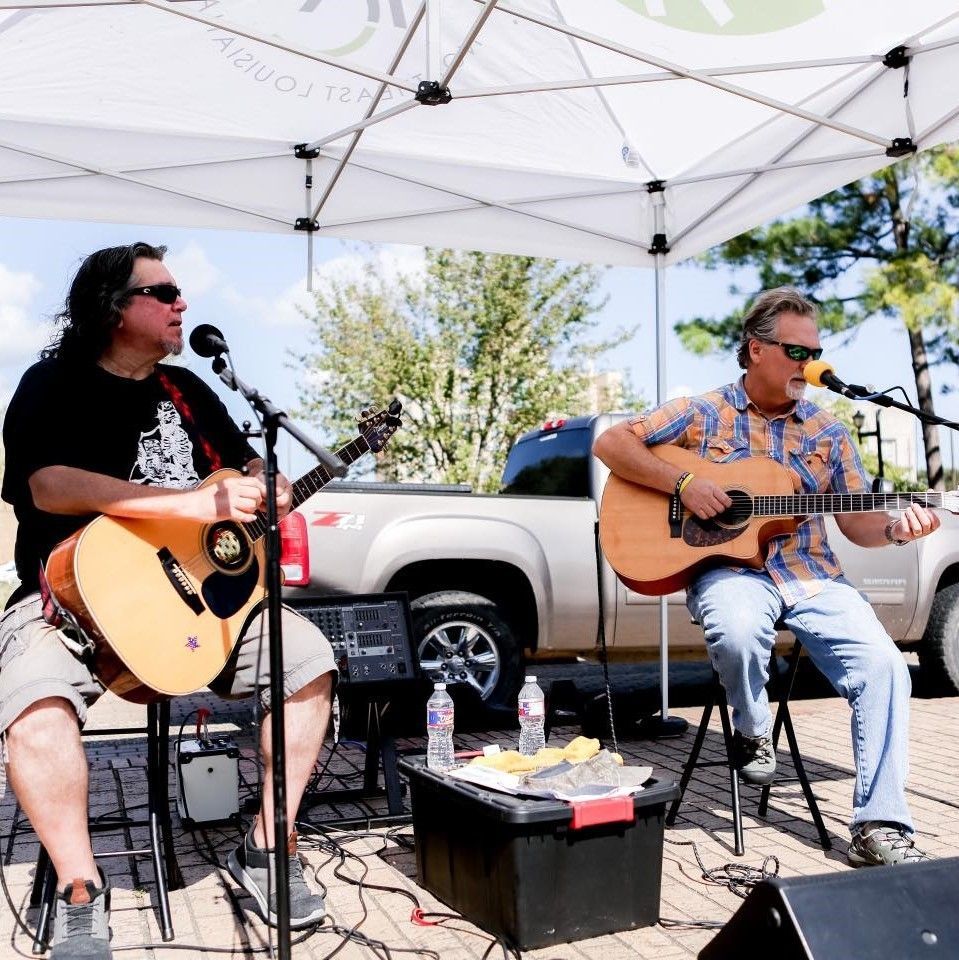 Welcome back to fun with the Fall Brown Bag Concert Series! Come join us at noon each Wednesday in October for a free outdoor performance featuring a sampler of our area's eclectic musical talent and tastes. The show is at Monroe's lush green Palace Park at 220 DeSiard Street (beside the old Palace Dept. Store location) with public parking at 4th and Desiard. In case of rain, we'll move indoors to the old Palace Dept. store, next door to the park. Bring a picnic or just grab a $5 box lunch on site from Newk's. Mulhearn's will again provide free cookies, and we'll provide water and lemonade to keep you cool! Picnic blankets and lawn chairs are encouraged! Of course, the performances are FREE, thanks to our sponsors Attorney John Bruscato-Bruscato Law Firm, City of Monroe, Mulhearn's, Newk's, the Palace, Rain the Salon & Day Spa, and Jim Taylor Buick GMC.
Closing out our series is this local guitar duo who have a song for everyone! Tommy Fields and Buddy Bryant bring a wide variety of influences and an eclectic repertoire to the Series. From classic and alternative rock, country, and swamp, to pop and blues spanning from the Allman Brothers to Incubus, this pair is worth a listen. They'll even keep us on our toes with an occasional original song in the mix as well. They'll be familiar to many from their appearances at various venues around town. Come see why they are so popular as we round out the Series and season!