ULM's Bry Art Gallery: Artists in Education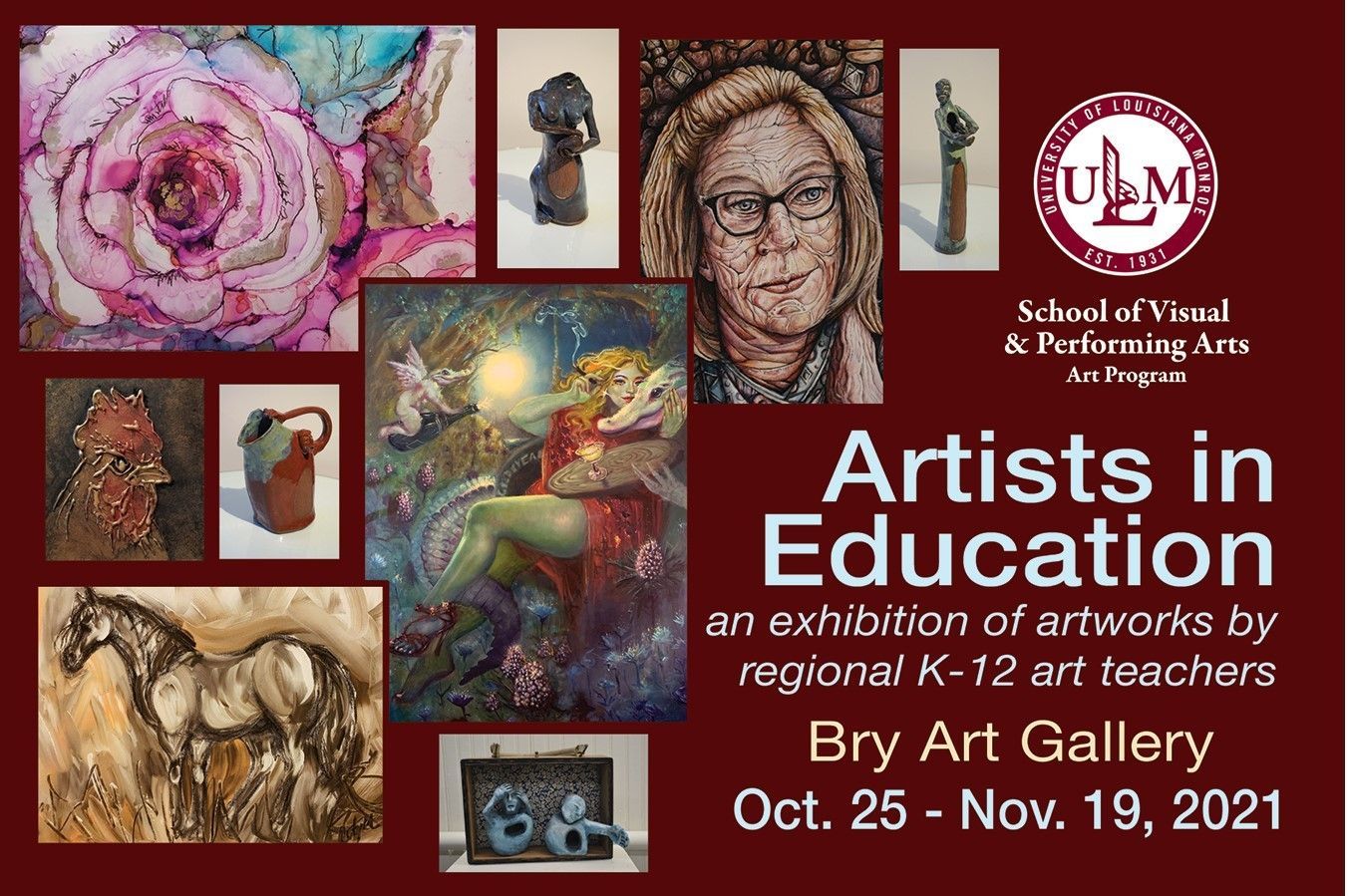 Artists in Education is currently showing in Bry Art Gallery on the campus of ULM. K-12 Art Educators, who are artists in their own right, are exhibiting their personal work this month. This was an invitational exhibition for all of the talented art educators in our region. Showing work in a variety of media are Joshua Chambers, Caddo Parish Talented Art; Anne Celestine Gilbert, Ouachita Parish High School; Michele Olinde, West Ouachita High School; Taryn Toms, Quitman High School; Dianna Dayton-Ganley, West Monroe High School-retired; Emily Ezell, Bienville Parish Talented Art; Sara Beth Howard, Briarfield Academy, Lake Providence; Julie Floyd, West Ouachita High School; Caleb Clark, Ouachita Parish High School; Ginger DeBruhl-Stapp, Good Hope Middle School; and Leah Reitzell, Sterlington High School.
The exhibition will run from October 25-November 19. Gallery hours are 8-4:30 Monday-Thursday, and 8-11:30 Friday. The public is invited to attend and school groups are welcome. Please contact Joni H. Noble, Program Coordinator at 342-1376 or noble@ulm.edu for more information or to schedule a visit.