UNION MUSEUM: GLORIA! CHRISTMAS CONCERT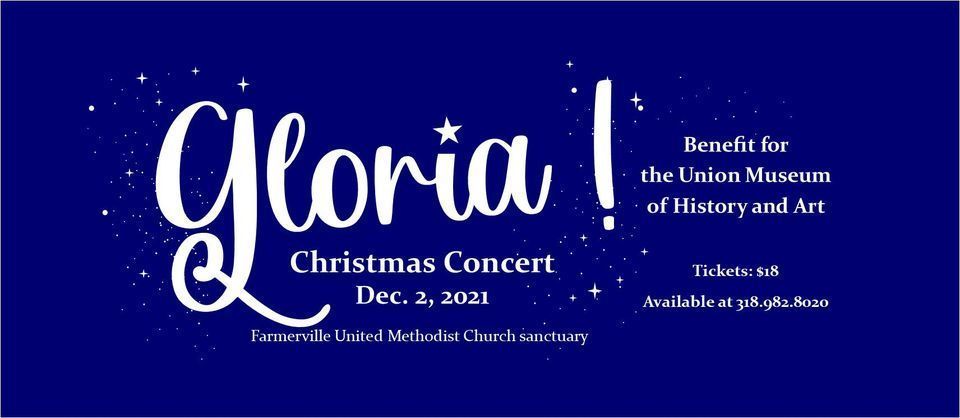 Harpist Frances Grafton and four other musicians will perform in the "Gloria!" Christmas benefit concert on December 2, at 6 p.m. in the sanctuary of Farmerville United Methodist Church, 301 Anthony Street, Farmerville. Concert proceeds will go to the Union Museum of History and Art capital campaign. Tickets are $18, and are available in the museum office, 318-982-8020, 211 N. Main St., Farmerville.
The concert will feature beloved favorites including, "O Holy Night," "The Winter Moon," "Silent Night," and "Noel Nouvelet." Performing with Frances Grafton will be Samantha Parker, violin; Beth LaFrenz, flute; Ye Tao, violin; and MaoMao Zhang, cello.