Arts Entrepreneurial Training Program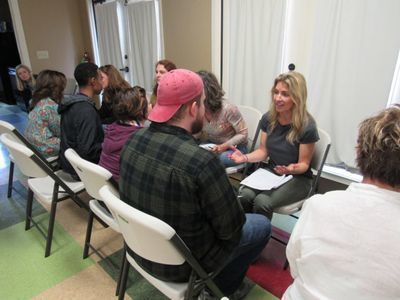 The Arts Council's mission is "to nurture a vibrant regional arts culture through support, promotion and education." While children's arts education is very important to us, we also believe in furthering the education and professional development of artists and arts organizations throughout our region.
Professional Development/Lunch & Learn

The Lunch & Learn series is part of the Arts Council's arts entrepreneurial training program, which equips artists and arts organizations with business skills to assist with professional development. Lunch & Learn lectures are brown bag style presentations on various topics, including public relations, income taxes, approaching museums and galleries, and more.

Northeast Louisiana Arts Summit

Also under the Arts Entrepreneurial Training Program includes the Northeast Louisiana Arts Summit. At the Arts Summit, guests delved into board development, organizational branding, and grant writing. Stay tuned for details on the 2021 Northeast Louisiana Arts Summit.