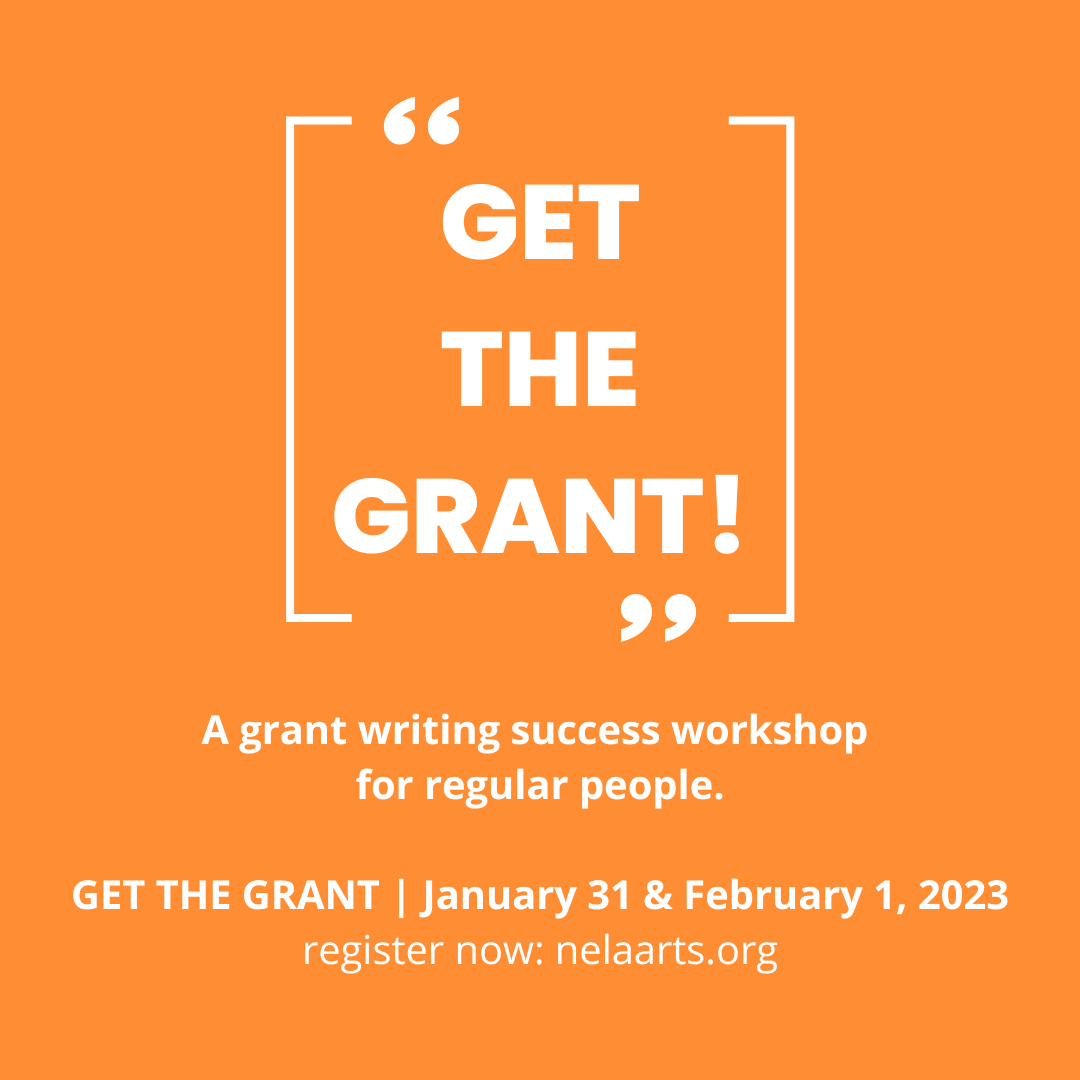 GET THE GRANT!
"a grant writing success workshop for regular people"
Join us for a 2-day interactive adventure to accelerate your nonprofit growth. This will be a creative, practical approach to grant writing for regular people like you've never experienced before! Enhance your grant writing skills with an intensive hands-on workshop led by international podcaster and TEDx speaker Teresa Huff.
Teresa loves a good cause. So much, in fact, that she's helped nonprofits triple their funding... over 3,000 students have taken her grant writing courses... and she's launched a podcast to inspire others to make a difference. Now she's here to:
- Work with nonprofits to strategically lay the groundwork for grant readiness.
- Train and equip grant writers with the skills they need to be successful.
- Connect the dots between the two so we can all maximize our impact.
We're not here to make a professional grant writer out of you - unless you want to be. Our goal is to simply give you mission-fulfilling skills to help move your nonprofit or you as an individual to the next level.

THE DETAILS
This event is FREE for organizations (up to 5 attendees) AND individuals that are current Arts Council members. Fees for non-members are:
- $31.80 for artists registered with Region 8's Culturalyst Artist Directory, but are not yet members (includes a one year Arts Council membership)
- $50 for individuals (includes a one year Arts Council membership)
- $100 for organizations (up to 5 attendees - includes a one year Arts Council membership).
*limited number of scholarships available for individuals residing within Region 8 - inquire at abigail@nelaarts.org
When? Tuesday, January 31st (9am-5pm) thru Wednesday, February 1st (9am-3pm), with lunch included both days AND a few other special surprises! Attendance of the complete event will get you a completion certificate AND workshop bonus points on your 2023-2024 Louisiana Project Grant.
DEADLINE TO REGISTER: Tuesday, January 24th, 2023
Supported in part by a grant from the Louisiana Division of the Arts, Office of Cultural Development, Department of Culture, Recreation and Tourism, in cooperation with the Louisiana State Arts Council and the National Endowment for the Arts, a federal agency.